Sixteen Strings
Improvised duo music for slide guitar and Chapman Stick. A tribute page to my departed pal Ron Jones.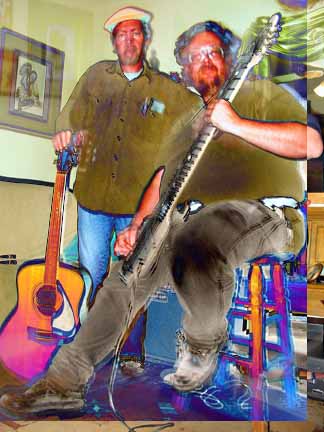 The tracks below are from the live webcast performance by Ron Jones (slide guitar) and Arthur Durkee (Chapman Stick), 14 February 2002, in Des Moines, Iowa. There are six tracks total, edited from the 4-track cassette recording of the evening's festivities. Feel free to download and listen. Dromen beware.

Produced and web-engineered by Lorianne Zeller. Recorded by Sixteen Strings. Edited and mastered by AD at Dragon's Weyr Studio, March 2002, St. Paul, MN.

By the way, the couch still glows. Blame God.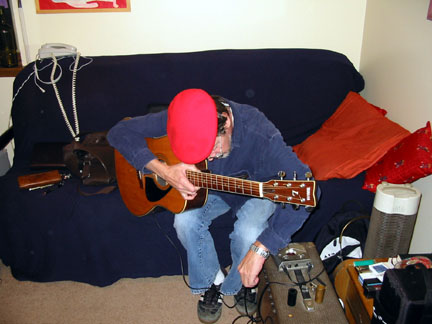 ---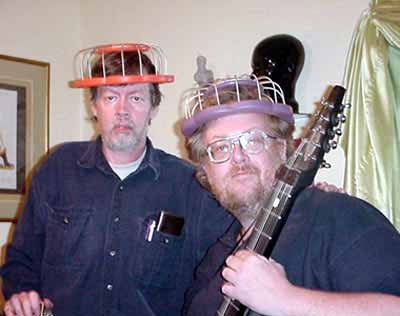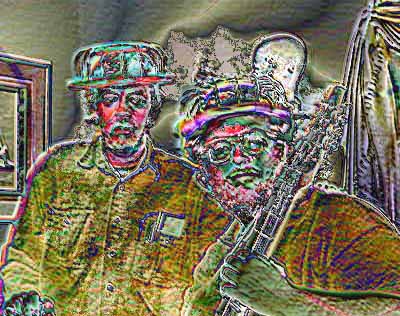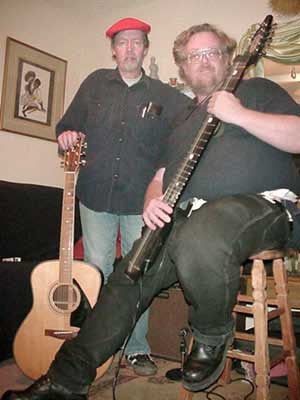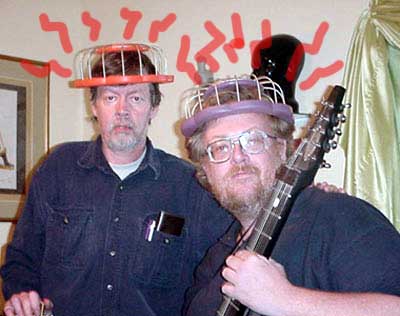 ---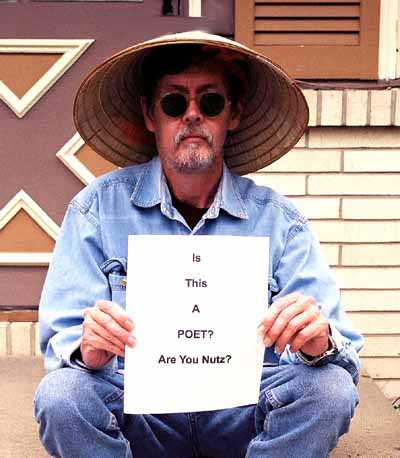 A Tribute to Ron Jones
Jones was the heart and soul of Avatar Review, and of Droom, our fictional land we invented and inhabited for a few years. All of us Dromen loved Jones' heart and humour, his tendency to fall into the wastebasket when laughing so hard at our chatroom antics that he couldn't type, and his roots-folk-blues music. He died in 2003 after a long bout with cancer. The music above was made during my first visit to Des Moines, where Ron lived with his family. It was a terrific visit, made more so by the musical exchange.
Some of us Dromen also put together a chapbook of his poetry, Porch Songs. We intend at some time in the future to do a collected works.
Here are some Jones artworks and pictures and portraits and random Dromen silliness.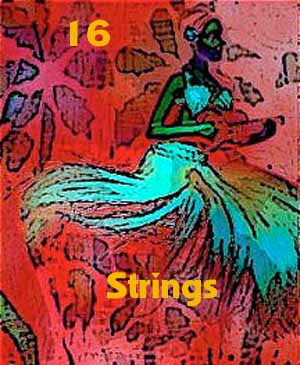 Sixteen Strings cover artwork by Pat Jones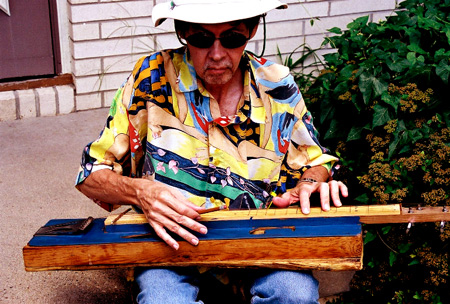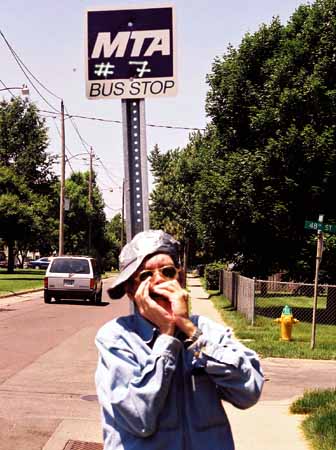 Wearing the duct tape hat, playing the Dromen blues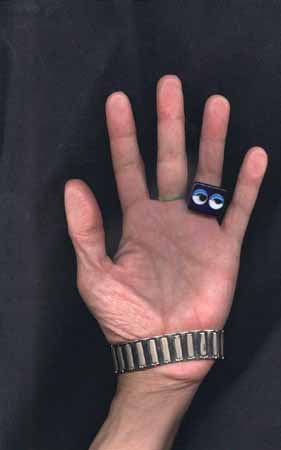 The Hand of Jones
---