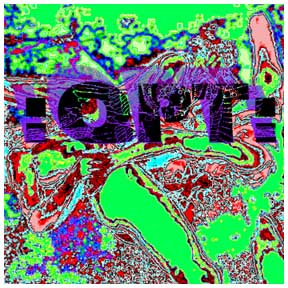 QPT
A short-lived by fun little project; several tracks feature the Infinite Sustain Feedback System. One of my punk rock bands, the only one that really recorded much, and the only one for which I also wrote all the lyrics and challenged the listener with my vocal stylings. Also, my only overtly queer boy punk rock band: homocore rules. So, yes, it's true: I've just come out. I am indeed a songwriter. There are another 7 QPT tracks in the can that I haven't finished mixing and producing yet. Someday, I promise.
Dave Bintz: drums, guitars
Art Durkee: Stick with ISFS, fretless bass, queer bass, vocals
A little side note: Yes, QPT stands for something. What that is, remains flexible. Quince Pop Tarts? Questionablly Poor Taste? Queer Power Trio? You be the judge.
---
The Universe is not only queerer than we imagine, it is queerer than we CAN imagine. –J.B.S. Haldane
To date we do not have music sufficiently powerful to act as a practical weapon. –William S. Burroughs
---
---